We take pride in our work.
Below are examples of recent work our team had completed in Connecticut, Westchester and Putnam New York. From lighting, to installation of roof de-icing cables, are make sure each and every job is done correctly, efficiently and safely. We know our customers appreciate the time and attention to detail we pay to each job.
New Construction in Washington, CT
Start to finish, our electrical team ran cables and wires to all switches, outlets, appliances and lighting fixtures throughout the home. Bringing power and light to every room and outside.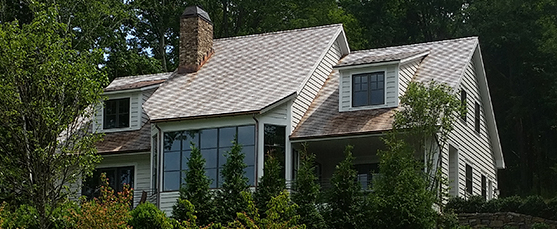 Wine Cellar Lighting
When installing the proper lighting for this beautiful wine cellar, we had to make sure to protect the wines from any potentially damaging light sources, but also create a pleasant glow and illumination in the wine room. We were able to achieve this with well places track lighting above the shelving on the ceiling.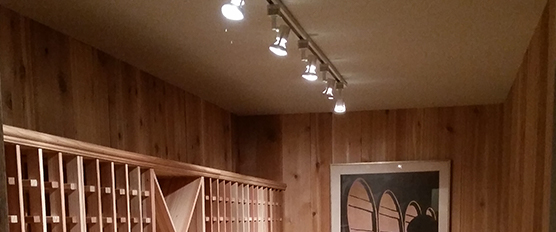 Recessed and Pendant Lighting
We recently installed recessed and pendant lighting in this beautiful modern kitchen. The pendant lighting over the bar area gives direct light to people eating or working and the recessed lighting open up the entire room to a gorgeous glow that shines off of the stainless steal appliances.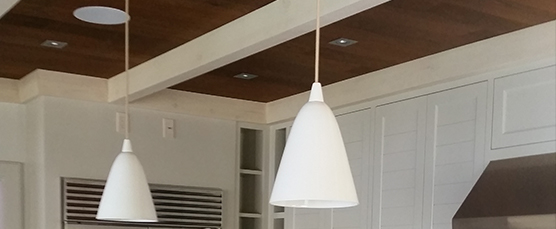 Control Wiring for Appliances
Not all of our work is residential, here is control wiring we recently installed for a locally run commercial kitchen.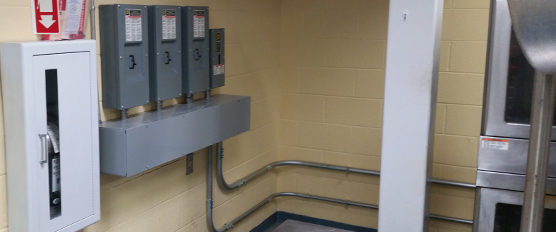 High Quality Work by Honest Professionals. Reach out today to discover how Deak Electric can help with your lighting and electrical projects today.